Australians have got it pretty good when it comes to international travel – the Australian passport is ranked 9th by the Henley Passport Index in terms of travel freedom, and we can visit over 180 countries and territories around the world visa-free or with a visa on arrival.
Saying that, there are a number of popular holiday destinations for Australians that oblige travellers to either have an approved visa or travel authorization to enter their borders for tourism.
In addition to a visa, many countries also ask Australians to comply with a few other requirements before they can visit, including having a valid passport and an absence of criminal history or health issues. In some cases, you may also be asked to present proof of sufficient funds to cover the stay or a confirmed return flight booking.
As these restrictions vary for every country around the world, it's important to brush up on the visa requirements for Australian citizens for your destination while you are planning your trip.
Find a complete breakdown of all the entry types for travellers from Australia below.
This post may contain affiliate links, which means we may receive a commission, at no extra cost to you, if you make a purchase through a link. Please see our full disclosure for further information.
Freedom of Movement With New Zealand
We'll start with our closest neighbor, the land of the All Blacks, kiwis, and Lord of the Rings filming locations. To visit New Zealand, Australians require very little.
This is because of the Trans-Tasman Travel Arrangement (TTTA),which has been in place since 1973. It allows Australian citizens freedom of movement to New Zealand for an indefinite period, and vice-versa.
If you're a citizen of Australia, all you need to travel to New Zealand is either a valid Australian passport, or a valid foreign passport with either a label or confirmation letter showing evidence of Australian citizenship.
Nevertheless, Australians will only be granted visa-free entry to New Zealand if they don't have any criminal convictions or untreated tuberculosis, and have not been deported or removed from any country in the world.
Other Visa-Exempt Countries for Australians
Australians are quite lucky with the number of destinations they can visit without a visa for tourism. This includes visa-exemption for up to 3 months in major European countries such as France, Germany, Italy, and Spain. This means you can enjoy a holiday strolling down the Champs-Élysées, shop your way through the enormous christmas market in Leipzig, or enjoy a hearty paella on Barcelona's seafront promenade without the pain of having to organize a visa in advance.
This 90-day visa exemption currently applies to all of the 26 countries in Europe which have signed the Schengen Agreement for passport-free travel between member states. This includes 22 European Union countries, as well as the non-EU countries of Iceland, Norway, Liechtenstein, and Switzerland, and 3 microstates (Monaco, San Marino, and Vatican City).
If you're planning a sightseeing trip in London or hankering to visit relatives in Belfast or Glasgow, then you'll also be glad to hear that Australians are able to visit the United Kingdom without a visa for up to 6 months, or up to 3 months if entering from the Republic of Ireland.
However, this only applies if you're not planning to work while in the UK, if you can provide proof of enough funds to cover your stay, and if you can prove you can meet the cost of tickets for a return/onward journey.
Although you don't need a visa to visit Britain from Australia for short stays, all arriving Australian passengers are asked to complete a landing card and submit it upon arrival at UK border control. This applies unless you are in direct transit to a country outside of the Common Travel Area (which includes the UK, Ireland, the Channel Islands, and the Isle of Man).
It's also worth noting that, although you can currently visit Europe from Australia without a visa, by the end of 2020, Australians will also be required to apply for an ETIAS travel authorization before traveling to any of the 26 Schengen countries for short stays.
Electronic Travel Authorization Required
There are a number of countries that permit Australians to enter without a visa but also require them to submit an Electronic Travel Authorization (ETA) application online before departing for their trip.
This includes the United States, which asks all Australians to register with the online Electronic System for Travel Authorization (US ESTA) if they are planning a trip to America for up to 90 days for tourism or business.
The upside is that this authorization allows multiple entries and is valid for 2 years once it's approved, so you don't need to reapply before every trip if you're a frequent visitor to the States.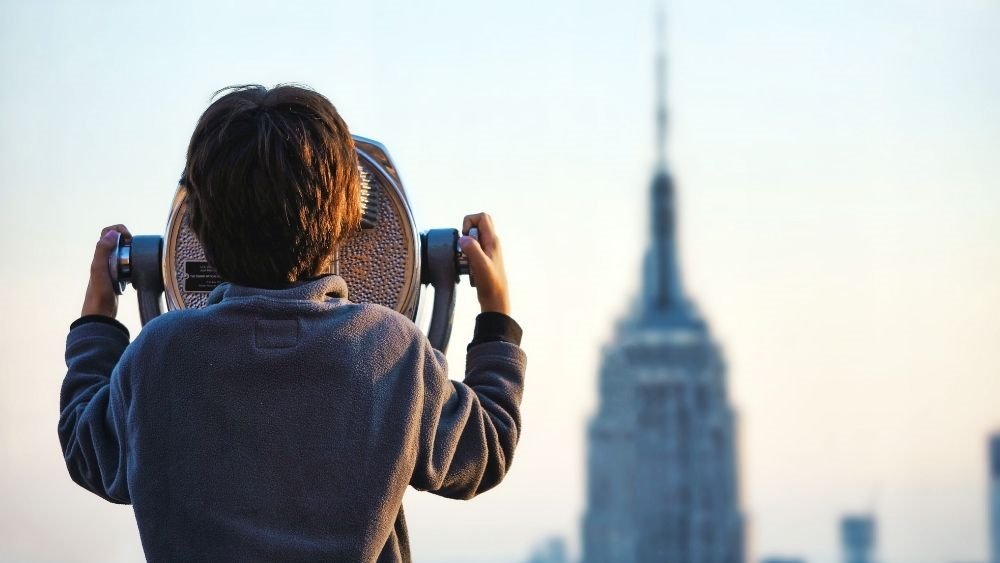 It's also necessary for Australians to have an approved travel authorization to visit a number of other destinations worldwide for short-term stays. For example, you'll need to have an approved ETA to visit Canada, Hong Kong, Singapore, or South Korea.
Visa On Arrival at the Border
A visa on arrival is available to Australians at the border controls of around 30 countries worldwide, including Middle Eastern territories like the United Arab Emirates and Iran, as well as African states such as Mozambique, Somalia, and Zimbabwe.
Like ETAs, visas on arrival allow a short stay in their destination, usually for business and tourism purposes, with the length varying from 8 days up to 6 months depending on the issuing country. One downside to a visa on arrival is that you may have to face standing in a long queue at the border to submit an application, and some destinations don't accept card payments so you'll have to have some of the local currency handy to pay in cash.
eVisa Available
Like an ETA, an eVisa is an online travel authorization you can obtain online. The only difference is that this visa type has been implemented by visa-required countries in order to speed up the traditional process of submitting an application at an embassy.
A number of Asian countries, including India, as well as a variety of South American territories such as Chile, now allow Australians to apply for a visa exclusively online before their trip. Like ETAs and visas on arrival, they permit varying short stays in their destinations, from 14 days up to 6 months.
Both visas on arrival and eVisa are available for Australians to travel to several countries, including for a number of South Asian territories such as Cambodia, Laos, Myanmar, and Sri Lanka. But it's usually much more efficient to get the eVisa before starting your trip, as it'll save you the need to stand in border queues once you get to your destination.
Embassy Visa-Required Countries
Though we can visit a lot of countries without a visa for short trips, if we're planning to stay longer, or work, or study or live in them, we still have to get some type of traditional paper visa before we can board the plane.
Australians also have to make an appointment to apply for an embassy visa for around 80 destinations around the world no matter how long they are planning to stay.
As opposed to ETAs and eVisas, which are usually approved quite quickly, it can sometimes take up to several weeks for an embassy to process your application. If you do need to get an embassy visa, it's important to make a consular appointment to submit the application as soon as you know your travel dates, to avoid any nail-biting waits before getting your plane!
Onlinevisa.com is a trusted online agency that provides step-by-step guidance on getting a visa for any destination, as well as up-to-date comprehensive visa information for all countries around the world.
PIN THIS TO YOUR TRAVEL PINTEREST BOARDS ↓
This article was sponsored in collaboration with OnlineVisa