When thinking of coffee in Chiang Mai, images of coffee carts selling Thai iced coffee will often spring to mind.
While Thai iced coffee is one of the most delicious and refreshing drinks on the planet, it is just a stepping stone to the Chiang Mai coffee culture.
If you are serious about all thing's coffee, the place to head is the Nimman area of Chiang Mai, where you will be in coffee heaven.
Chiang Mai Travel Planning Facebook Group
Check out our Chiang Mai Travel Planning Facebook Group – you are welcome to join and it's a great resource to enable you to ask any questions about visiting Chiang Mai Thailand. Many experts are on hand to help.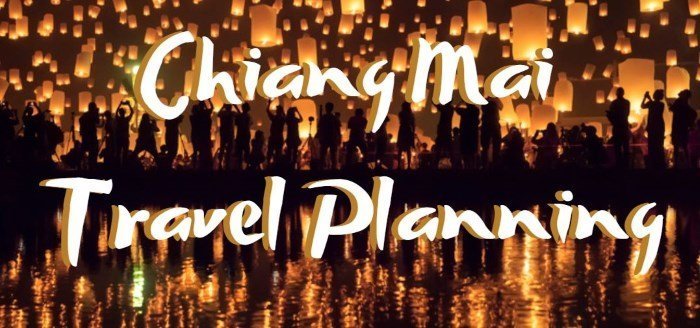 This post may contain affiliate links, which means we may receive a commission, at no extra cost to you, if you make a purchase through a link. Please see our full disclosure for further information.
Chiang Mai Coffee Plantation's
There are numerous coffee plantations in the Chiang Mai Province of Northern Thailand. Many of these plantations were started as Royal Projects initiated by Thailand's late King Bhumibol Adulyadej.
With the King's forward-thinking Chiang Mai now produces around 3,800 tonnes of coffee annually, generating over two billion Thai Baht to Chiang Mai's economy each year.
If you are interested in seeing a local organic coffee plantation, a Chiang Mai coffee farm tour will take you to the Suan Lahu coffee farm, a farm run by the local Lahu hill tribe people.
The Chiang Mai Coffee Scene
For coffee lovers, Chiang Mai is perfect for getting your daily coffee fix. The Nimman area of Chiang Mai is well known as the coffee capital of Chiang Mai. While seeking out Chiang Mai's best breakfasts we discovered many excellent coffee shops in the Nimman area.
Nimman is the hub of coffee sophistication and home to some of the best coffee shops in Chiang Mai. With award winning baristas and organic coffee experiences, any coffee lover visiting Chiang Mai is in for a real treat.
Ristr8to Lab
When looking for the best artisan coffee Chiang Mai has to offer, Ristr8to Lab should be on everyone's list. Located on a small lane off Nimmanhaemin Road, Ristr8to Lab is always packed.
With experience in the coffee industry and competition in Australia, Ristr8to Lab's Baristas continue to win awards not only in Thailand but worldwide, taking out the World Latte Art championship in 2017.
We have visited many times and enjoy our daily favourites of Americano (Long Black), Latte and cappuccino. On special occasions we enjoy the exotic B.A.D. (Blue Affogato Delight) and Syphon.
With a range of coffee blends and single origin coffee's from around the world, you will soon discover why Ristr8to Lab has some of the best coffee in Chiang Mai.
SARUDA Finest Pastry
Visiting Saruda is like taking a trip to heaven as you bite into Sarada's exquisite Parisian inspired pastries, cakes and tarts.
Saruda has a great selection of aromatic coffee and fragrant teas, including the delicate floral display of the Blooming Tea which is served in an elegant glass pot.
We tried the Orange Bliss cake, which oozed a fresh tasting orange compote. We were so impressed we returned the next day and tried the Anastacia, a rich strawberry and pistachio cream concoction, that will make any pistachio lover swoon.
I broke through the complex layers of the Violetta to discover a creamy cheesecake centre and hidden heart of blueberry compote. Just perfect for that coffee break when you in the mood for a little indulgence.
Saruda should be on every visitor wish list for coffee houses in Chiang Mai.
Nine One Coffee
Nine One Coffee is attached to the popular One Nimman shopping complex and follows the journey from seed to cup. Nine One Coffee is home to locally grown organic coffee in Chiang Mai.
I love this small Chiang Mai coffee shop, full of fresh and dried flowers it has a cosy relaxed atmosphere and has a large selection of espresso, milk, slow coffee and tea drinks to choose from.
We chose the Honey Latte, which was beautifully presented, the smoky honey flavour was just what I needed after a busy morning shopping. The Cold Brew with a Shot of Vanilla was refreshing with nutty vanilla undertones.
Nine One Coffee is a great place to take a break from shopping at Maya and One Nimman shopping malls.
Gongdee Garden
Gongdee Garden is the perfect place to close your eyes, inhale that rich coffee aroma and take that first blissful sip of your morning coffee.
Gongdee Garden has a peaceful atmosphere that invites you to sit back, relax and enjoy the lush tropical plants, orchids, rippling fountain and gleaming white statues.
After coffee head next door to the Gongdee Gallery, a gallery full of fine art, furnishings, homewares and accessories.
The Baristro
Entering the Baristro, you will be struck by the stylish elegance of the clean white décor.
Ordering my coffee, I was impressed that you could request either weak, medium or strong coffee. We can't go past strong coffee, so I ordered my usual Americano (long black) and Alan chose a cappuccino.
Both coffees were well presented and perfectly brewed. If you are feeling peckish the Baristro has a delicious array of cakes, biscuits and scones to choose from.
Gao Café
The casual cane seating of the Gao Café adds a tropical feel to this pretty cafe.
The dark walls are decorated with an array of woven baskets. An assortment of flowers ranging in colour from deep purple to pale pink hang from the ceiling or sit within a collection of glass vases on the central bench. An explosion of colour which adds a touch of glamour to this popular café.
Alan chose a cappuccino and I tried an iced caffe latte, both arrived beautifully presented. Alan's came in a gorgeous cup and saucer which continued the floral theme of the café (a refreshing departure from the traditional white).
Gao Café has a selection of cakes and traditional Thai dishes just waiting to be sampled.
Overstand
I visited Overstand with my daughter and was surprised by the quality of this small café. We wanted a break from the hot afternoon sun, so we dropped in for a Chai Latte and an Iced coffee, both really hit the spot.
We had only just eaten but were impressed by Overstand's menu, they have a great selection of breakfast and lunch dishes, so we will definitely be paying Overstand another visit in the near future.
Roastniyom Coffee
Roastniyom Coffee is our local coffee shop, we head there most mornings and it has a loyal following.
Roastniyom Coffee is small but unique, it has a massive tree growing within its walls and an old-fashioned TV which adds an offbeat air. With windows overlooking Sirimangkalajarn Road, it's a great place to sit and people watch, while enjoying your morning coffee.
Jang Kub Coffee
With an interior of bright airy colours and verandah shaded with plants and fish ponds, Jang Kub Coffee has a casual welcoming atmosphere.
Jang Kub Coffee is a popular place to meet up with friends to relax, enjoy their smooth coffee and catch up with the latest gossip.
Other Coffee Shops Near Nimman
Ombra Caffe
Ombra Caffe is located on Ratchaphuek Alley off the busy thoroughfare of Huaykaew Road.
Not only is Ombras coffee good but I also love their collection of vintage knickknacks. These curios attract the eye and you will discover something new with every visit.
Though hidden within a leafy front garden, it is a treasure that shouldn't be missed and is only a short walk from the Nimman area.
Last words on Chiang Mai Coffee Culture
We have had so much fun compiling this list of coffee shops in Nimman. Chiang Mai has a world class coffee culture and we have only scratched the surface of what this city has to offer.
There are so many more coffee shops to discover and if you are a coffee lover visiting Chiang Mai you won't be disappointed.
We hope you enjoy Chiang Mai's coffee culture as much as we do. Have you discovered Nimman's coffee culture? Do you have a favourite coffee shop in Chiang Mai?
Feel free to comment, we would love to hear from you.



PIN THIS TO YOUR TRAVEL PINTEREST BOARDS ↓
Chiang Mai Travel Planning Facebook Group
Check out our Chiang Mai Travel Planning Facebook Group – you are welcome to join and it's a great resource to enable you to ask any questions about visiting Chiang Mai Thailand. Many experts are on hand to help.